William Monroe Trotter Collaborative for Social Justice Statement on the Guilty Verdicts in the Trial of Derek Chauvin for the Murder of George Floyd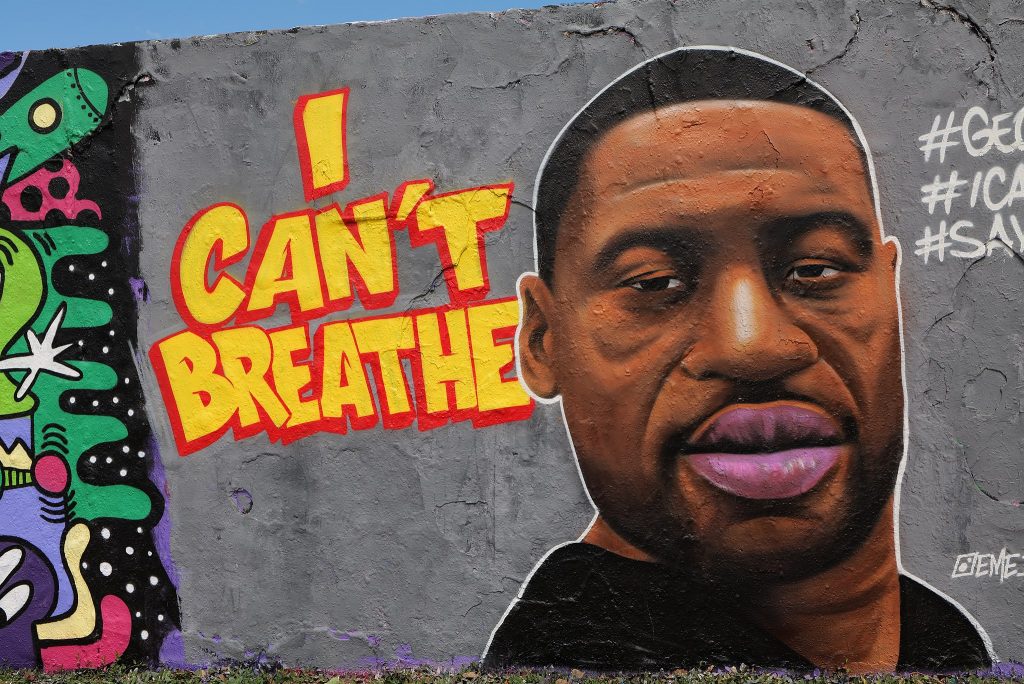 Trotter Collaborative / April 20, 2021
The verdicts in the historic trial of former Minneapolis police officer Derek Chauvin for the murder of George Floyd – guilty of second- and third-degree murder as well as second-degree manslaughter – ushers in palpable relief for the Floyd family, in particular, and millions of protestors who crowded streets and parks from Los Angeles to Washington, DC, in general. The verdicts brought collective relief to millions of Black people who have been plagued by the pandemic of predatory policing dating back to the Fugitive Slave Act. Furthermore, these verdicts represent the beginning of the integration of Black people into a justice system that has refused to hold police accountable for breaking Black necks, tightly cuffing Black hands, and plundering Black bodies. These verdicts held a magnifying glass over the possibilities of a racially traumatized nation to reckon with its tradition of public lynching and anti-Black violence. These verdicts are moral decisions to do justice.
The guilty verdicts, and the protests that preceded them, illustrate how hard we must fight to hold police officers accountable for the extrajudicial murder of Black people. It took eight lawyers on Attorney General Keith Ellison's prosecutorial team. It took the testimony of 45 witnesses over the course of 13 days of court proceedings. It took 26 million US citizens protesting in at least 550 jurisdictions in all 50 states. It took over 10 thousand arrests of nonviolent protestors. It took the moral witness of 17-year-old Darnella Frazier – her steady hand and cell phone camera that broadcasted George Floyd's death to the world. It took all these things to prove empirically what we know instinctively – Derek Chauvin's abuse of power and the extrajudicial murder of a Black man in broad daylight.
Contrary to what many have thought, justice is possible. Scripture tells us to "do justice." Justice is something that we must do. Justice is not delivered on the wheels of inevitability. Protestors are no longer stymied by a belief in the nation's capacity to self-correct and "age out" of its original sin of white supremacy. Justice is something that we must do. The lesson we draw from this moment is that if we do justice, accountability is possible. To be sure, this is not the end. This is the beginning of the end of a practice of predatory policing that devastates Black human flourishing and depends on Black poverty.
This moment deepens our resolve to transform the entire system of policing as we know it. Peace and justice require more than convictions of individual officers. The path forward necessitates a commitment to restructure the practice of policing, defunding programs that do not work, and investing in communities historically vulnerable to predatory policing. As a matter of near consensus among many policy analysts and protestors to end the hashtagging of human beings and prevent further police violence, at least the following should be done:
The US Senate must pass the George Floyd Justice in Policing Act, as the US House of Representatives passed its version (HR 1280 – 117

th

Congress) on March 3, 2021. This legislation would empower citizens to sue abusive police officers and cut police departments off from the supply of military-grade equipment they use to police Black and other marginalized communities.

Congress, with the leadership of the President, Vice President, Attorney General and the Justice Department, must reign in and curtail qualitied immunity, which creates a legal shield – a blue wall – for abusive police officers.

Congress, state legislatures, and police departments must abolish the practice of predatory policing so that Black and other marginalized people are not treated as objects of suspicion instead of subjects of protection.

Congress must pursue reparatory justice and pass HR 40 to redress the transgenerational impacts and trauma of slavery and white supremacy.
This moment requires deepened resolve to prevent future Black children from being targeted as nameless, feared, politically controlled, and devastatingly preyed-upon threats – hashtags instead of human beings. As Judge Peter Cahill read the verdicts in the Chauvin trial, 16-year-old Ma'Khia Bryant was killed by police in Columbus, Ohio after she called them to break up a fight, according to the family. This tragic killing reminds us that the relief of the Chauvin verdicts must be coupled with a resolve to transform a policing system that murders Black children with impunity.
Now we know that justice is possible. We know that we can accomplish that which some people thought was impossible. Justice is on the horizon and we are glad that finally we can start to see a silver lining in these darkest of clouds. May the spark of these verdicts ignite the embers of a new vision for social justice.
In solidarity,
Cornell William Brooks
Faculty Director, The William Monroe Trotter Collaborative for Social Justice
Hauser Professor of the Practice of Nonprofit Organizations
Professor of the Practice of Public Leadership and Social Justice
Harvard Kennedy School
Devon Jerome Crawford
Staff Director, The William Monroe Trotter Collaborative for Social Justice
Harvard Kennedy School
The William Monroe Trotter Collaborative for Social Justice at the Harvard Kennedy School has an educational guide developed by

 

its faculty director and "People v. The Klan" executive producer Cornell William Brooks

 

that offers historical context

 

on the issues at the center of the series. The guide includes several resources where you can learn more about the history of

 

lynching in America; the civil case of Beulah Mae Donald v. the United Klans of America; the criminal cases on behalf of Michael Donald; and the events in "The People v. the Klan" created by Blumhouse Productions. You may download the guide here.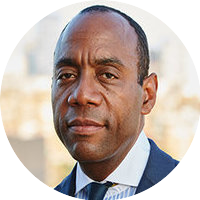 March 19, 2021

Cornell William Brooks, the Hauser Professor of the Practice of Nonprofit Organizations and Professor of the Practice of Public Leadership and Social Justice at Harvard Kennedy School, today was awarded two prestigious Irish prizes recognizing his decades of leadership and service in the cause of civil rights.

At a virtual ceremony held in Dublin, Brooks received the Praeses Elit Award from Trinity College Dublin Law Society as well as the Gold Medal of Honorary Patronage from the University Philosophical Society. The Praeses Elit Award was founded by Mary Robinson, the former president of Ireland and United Nations high commissioner for refugees. The university's Philosophical Society was founded in 1683 and is among the oldest student societies in the world.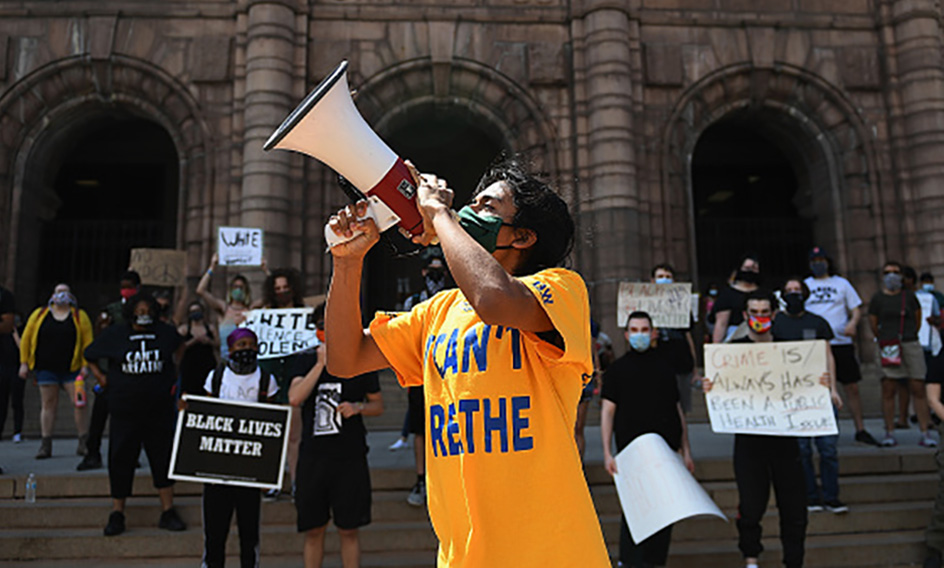 Media Contacts: Center for Public Leadership: Lael Harris, lael_harris@hks.harvard.edu
The following is a joint statement from the William Monroe Trotter Collaborative for Social Justice,Carr Center for Human Rights Policy, FXB Center for Health and Human Rights at Harvard University, Hutchins Center for African & African American Research, the International Human Rights Clinic at Harvard Law School, the Charles Hamilton Houston Institute for Race & Justice at Harvard Law School, the Edmond J. Safra Center for Ethics, Harvard Center for Population and Development Studies, Harvard Law School Criminal Justice Institute, and the Center for Public Leadership at Harvard Kennedy School.
"We strongly condemn the Minneapolis Police Department's vicious and brutal murder of George Floyd. This and other recent events highlight the lethal impact of the racist criminalization of Americans of African descent and the need to explicitly name and unequivocally fight against the racism and violence that has been woven into the fabric of the United States since its founding.
It is understandable that this longstanding, flagrant disregard for the human rights of African Americans has led to outrage across the country. We call on law enforcement officers responding to demonstrations to exercise utmost restraint and work closely with community leaders to avoid escalating the situation further.
The murders of African Americans at the hands of police and vigilantes must stop and perpetrators must be charged and brought to justice. As research centers at Harvard University committed to human rights, we affirm the values of racial equity, justice, and non-violence. For the future of the United States, our public leaders must urgently do the same."
Minneapolis Police officer Derek Chauvin, who's seen on video pressing his knee against George Floyd's neck, had 18 complaints filed against him – he was cleared of most cases and disciplined for two.

The city's police chief apologized Thursday for the officer's actions. pic.twitter.com/oHVeT6CNVW

— CBS Evening News (@CBSEveningNews) May 28, 2020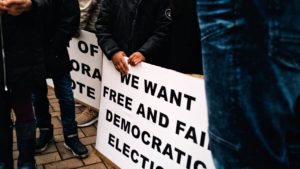 NEARLY 6 MILLION AMERICANS WITH CRIMINAL RECORDS including incarceration are denied the opportunity to vote. Not only are these citizens legally prevented from voting, but
Read More »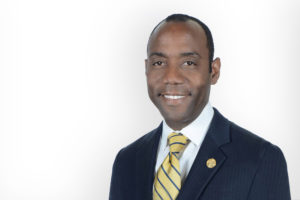 From the Harvard Kennedy School PolicyCast Hosted byThoko Moyo Produced byRalph RanalliSusan Hughes First there was the shock of realizing that the COVID-19 pandemic would
Read More »
Want to stay up to date on what the collaborative is doing?
Join our newsletter to be the first to learn about our events, campaigns, and coalitions.​