Join us for a two-day convening to celebrate the bold life and continuing legacy of William Monroe Trotter- a Harvard University alumnus who advanced the cause of civil rights and social justice. The convening will to introduce attendees to Trotter's legacy and provide an opportunity for academics, activists and artists to consider how Trotter's radical activism can address critical issues facing us today, and offer opportunities to hear from distinguished professors and practitioners.
On Thursday, April 7th we will celebrate the 150th birth date of William Monroe Trotter at the JFK Jr. Forum with a keynote talk by Dr. Keisha N. Blain, followed by an intergenerational panel discussion with members of the Trotter family.
On Friday, April 8th morning panels will cover three broad topics—voting rights in the midst of immoral voter suppression, the global existential crisis of environmental degradation, and reparations for centuries of enslavement and legal punishment. The panels will be followed by a series of advocacy workshops in the afternoon focused on nonviolent direct action, using media for movements, fundraising for social justice campaigns, and how to draft legislation. The complete program is available here.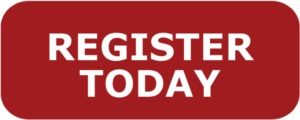 Speakers and panelists:
Skylar Aldridge, student activist
Carol Anderson, Emory University
Lawrence S. Bacow, Harvard University
Linda J. Bilmes, Harvard Kennedy University
Keisha N. Blain

,

University of Pittsburgh

Kenzie Bok, City Councilor, District 8, City of Boston
Yael Bromberg, The Andrew Goodman Foundation
Cornell William Brooks, Harvard Kennedy School
Hamilton Brooks, Generation Vote
LaTosha Brown, Black Voters Matter Fund and Black Voters Matter Capacity Building Institute
Mary Ellen Butler, journalist
Lalou Trotter Dammond, Craftwork Productions
Christopher Trotter Day, Asian Pacific Consortium in Employment (PACE)
Deborah D. Douglas, The Emancipator
Douglas W. Elmendorf, Harvard Kennedy School
Aria Florant, Liberation Ventures
Archon Fung, Harvard Kennedy School
Stephen Green, Faith for Black Lives
Danyelle Honoré, Juvenile Justice Congressional Fellow, U.S. House of Representatives
Derrick Z. Jackson, The Boston Globe
Wally Mazon, Sunrise Movement
Chastity Pratt, The Wall Street Journal
Peggy Trotter Dammond Preacely, civil rights activist
Sydni Scott, The Amendment Project
Belén Sisa, Democracy Initiative
Mariko Silver, Henry Luce Foundation
Samantha Tweedy, Black Economic Alliance Foundation
Fredricka Whitfield, CNN
Email trotter@hks.harvard.edu for more information.
Sponsored by the William Monroe Trotter Collaborative for Social Justice, with additional support from the Center for Public Leadership and the Ash Center for Democratic Governance and Innovation at Harvard Kennedy School.